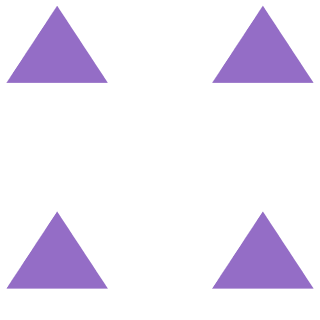 Targeted B2B marketing campaigns
Individual Strategies. Targeted campaigns. Marketing Services.
Marketing & Communication
Marketing and communication enable companies to address customers via different channels, increase their reach, open up new markets and to exploit market potential, promote brand awareness, form trust, and increase sales.
Increase in sales
The target group-oriented use of various marketing and communication measures (multi-channel strategy), which aim to awaken potential customers' interest and increase demand, makes a key contribution to entrepreneurial success.
Range
The combination of distribution channels suitable for the defined target with relevant content guarantees optimal distribution and long-term awareness.
Interaction
Target group-oriented measures that address clients' needs and challenges promote exchange, trust, and satisfaction.
Measurability
By monitoring key figures such as range, conversion rate, and sales, campaign performance can be optimized to achieve the original goal.
Content marketing
Strategic planning and development of content, incl. copywriting and design for different formats (e.g., blogs, websites, podcasts, social media, press) reaches and activates the potential target group.
Co-marketing
Development and implementation of marketing campaigns, strategies, and communication for different brands to achieve common goals.
Website, microsite, landing page
Development of concept, design, and content for the landing environment, including technical setup, hosting, and maintenance.
Search engine marketing (SEM)
As a Google Certified Partner Agency, we develop and manage successful SEM strategies and campaigns including paid search, Google Ads, Google Pixel Management and Google Data Studio, etc.
Social media marketing
We develop social media content in different formats (single image, carousel, GIF, etc.) and for multiple channels (organic/paid) for our clients.
Email marketing
Campaign creation, including copywriting, design, layout, shipping management, and reporting.
Media advertising
Development, creation and placement of individual formats, advertorials, and advertisements (digital & print) incl. media partner management.
Events (off- and online)
Location/platform scouting, invitation management (invitation, registration, administration), landing page for registration, event communication incl. illustrations and graphics, branded items, etc. (Cvent-certified)
Telemarketing
Development and implementation of a strategy for the needs analysis of defined products and solutions within the target group, incl. creation of the call guide, data management, and enrichment.
Audio & video
Conception, development, and production of audiovisual content.
HOW CAN WE HELP YOU?
At Aximpro, we specialize in developing individual programs for companies in the IT industry:
We work with you to understand your business goals and develop the best possible programs to support those goals. We adapt the platform individually to your company's needs.

We are experts in developing innovative and effective loyalty and incentive programs or platforms that will motivate your employees, resellers, and business partners.

We monitor and measure success against jointly defined KPIs, and optimize programs and platforms at runtime to ensure they achieve the desired results.